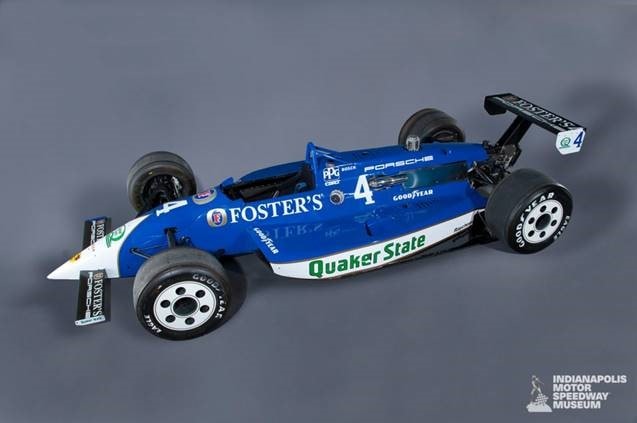 Everyone knows that Porsche has always been at the forefront of performance motorsports. The Porsche Macan and the
Porsche Cayenne
of today would not be possible without the innovations from the Porsche 911s of the past. And when it comes to racing, Porsche has left a legacy that cannot be forgotten. This August, in celebration of the annual running of the Indianapolis 500, Tom Wood Porsche is welcoming the 1990 Foster/Quaker State Porsche 90P! Today, we're here to tell you all about it.
A Quick Rundown
For three years, Porsche competed in the IndyCar circuit. In 1990, Porsche Motorsports commissioned a new chassis from March Engineering that could contain its brand-new 161-cubic-inch turbocharged V8 engine.
The result was one of the lowest-sitting race cars ever seen on the Indy circuit. Piloted by veteran driver Teo Fabi, this model finished third at the Meadowlands, New Jersey street course. Teammate John Andretti finished tenth in points that year, including a pair of fifth-place finishes. The particular chassis we're getting at our Certified Porsche dealership ran for 162 laps in the 1990 Indy 500 while piloted by Teo Fabi, and placed seventh at Laguna Seca. While piloted by John Andretti, it finished seventh at Meadowlands.
Not only are we getting the chassis to this amazing piece of Porsche history, we're also getting the vehicle's original engine to boot! They will both be on display in our showroom, courtesy of the Indianapolis Motor Speedway Museum.
See More This Month or Stop By Today!
We are still committed to maintaining social distancing duri